Child care in Australia is widespread and an essential pillar to many people's daily lives.
Research shows that up to 60% of families in Australia with two working parents are engaged with informal and formal child care services in some way, making quality child care a necessity.
The type of child care you choose for your family depends on several factors, including your personal circumstances and the type of setting you value for your child.
Here, we'll look at an overview of the Australian child care industry in order to create a resource for parents and educators alike.
About the National Quality Framework (NQF)
Parents and child care providers in Australia can choose from five options when it comes to early childhood education.
You might choose one type of service over another depending on the needs of your child and what type of care is located near your home or your place of work.
The five child care options include:
family day care
home-based care
centre-based care
business-related creches
care offered outside school hours
Trusting your child care provider is a must. The Australian Government recognises this and has set certain standards of care.
In order to ensure each child care provider is providing a safe and nurturing environment for children, they must meet the standards of the National Quality Framework (NQF). This is Australia's system to regulate and assess early childhood care and education in the country.
How did the NQF come about?
In 2009, the Council of Australian Governments committed to investing in early childhood education in order to help ensure that all children receive the best start possible in life.
To accomplish their goals, federal, state and territory levels of government came together to create comprehensive child care partnerships and initiatives. One of these is the NQF.
The NQF is an all-encompassing framework that covers child care laws and regulations. Throughout, it details the legal obligations of approved child care providers.
It also explains what powers the state and territory authorities have when it comes to early childhood education and how these are put into practice.
Child Care Ratings 
Each provider of child care services in Australia is rated by their regulatory state and territory using 7 quality areas as detailed by the National Quality Standard.
Child care factors evaluated include:
the educational program offered
the attention to children's health and safety
the physical environment
the staffing arrangements
the relationship staff have with children
the collaborative partnerships between the institution, families and the surrounding community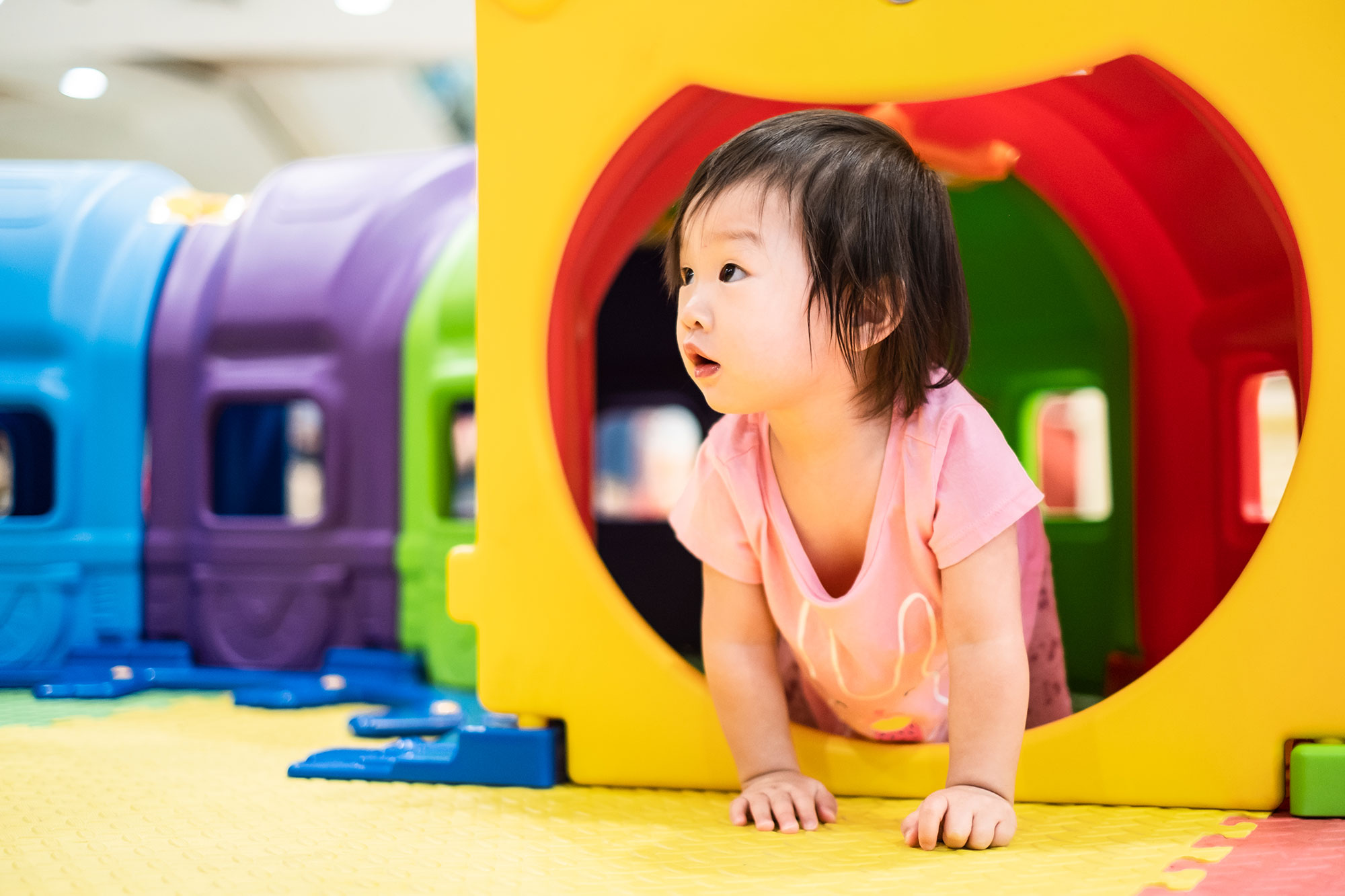 Child Care Program requirements 
No one wants their child to be bored or disengaged at when in care.
Australian programs need to enhance learning development, be child-centred and involve routines that are organised to maximise learning opportunities.
Intentional and responsive teaching is required, as well as assessment and planning of the curriculum. Regulations require child care providers to reflect on their services and inform families about how the children in their care are progressing.
Nutrition
Requirements for centre-based day care providers are comprehensive and also involve an overview of what type of food children need to receive on a daily basis.
The government has put together menu planning guidelines with recommendations for both children under 12 months and those aged 1 to 5.
These are based on the Australian Dietary Guidelines and offer healthy menu suggestions for each daily meal.
Child Care Safety and security
Children must be cared for in an environment that promotes their physical and psychological wellbeing.
The national goal is to provide settings that grow children's confidence as well as their mental competence.
In order to do so, opportunities for sleep and rest, effective hygiene, healthy eating and physical activity are a must. Children can also expect to be protected from hazards while in care.
Child care providers are required to identify children who may be at risk of neglect or abuse and to report this to the corresponding authorities.
Ratios of educators to children in child care
In order to provide optimal learning experiences, each level of child care offered has certain ratios that need to be respected. The Australian teacher-to-child ratios are as follows:
Centre-based child care
children aged 0–24 months- 1:4
children aged 24–36 months- 1:5
children aged 36 months to preschool age- 1:11
Family day care
When it comes to family day care settings, the following rules apply:
A provider can take care of no more than 7 children at a time
No more than 4 of these children can be of preschool age or younger
Beyond preschool 
There is currently no national ratio for providers caring for children who are older than preschool-age, but some jurisdictions do have specific local regulations.
Caregiver qualifications
Caregivers and educators working in centre-based education and care settings are required by law to have certain qualifications, which are generally based on the number of children attending the centre.
Half of all educators present need to have, or to be working towards, some type of approved qualification in Early Childhood Education and Care (ECEC) at the diploma level.
The other half of child care providers present are required to have or be working towards an approved certificate. This needs to be a III level ECEC credential.
In addition, early childhood teachers need to attend centre-based care settings for a certain set number of hours each day.
Quality Improvement Plan (QIP)
All preschools, child care centres and family day care providers in Australia are required to reflect on the services they provide to children and their families since the National Quality Standards (NQS) were introduced. In order to facilitate this, providers are required to complete a Quality Improvement Plan (QIP).
This plan allows providers to see what type of services they are currently offering and what areas of improvement they can work on to meet their goals. The aim is to create clear, targeted ways for service providers to  improve in order to provide children with the best pathway towards their future.
Child care subsidy: Who can get it?
Child care can be a prohibitive expense. Luckily, financial support is available!
Parents can receive a child care subsidy to help with paying for child care, the amount of which is dependent on their economic circumstances.
You can use the government's Payment and Service Finder to estimate how much assistance you might receive.
Families with more than one child, who is younger than 5, can be eligible for a higher subsidy. This can help reduce the weekly cost of child care and allow your family to better budget for these services.
Please note, immunisation requirements do apply, as do current Australian resident rules, so be sure to check these to ensure you are compliant.
Key products
The best learning toy for young children is often their parents' or a kind caregiver's attention. This being said, having the leading tools and toys on hand for engagement never hurts.
So, what's hot and what's not?   
Check out the following resources to find top quality products for your child.
There are numerous educational toys and resources out there to help your child learn and grow.
In closing
Having high quality early childhood care for children has been proven to be a key marker in their path towards success in life.
By finding the right program for your child, you can rest assured they are engaged, happy and safe throughout the day while they learn and grow.
The regulations and rules outlined by the Australian Government help to ensure your family gets the best child care possible and helps children succeed.
Advertise With Us
Advertise across our publications
Advertise with ARK Media to supercharge your brand
ARK Media provides a dynamic fusion of communication platforms from print to eBooks, interactive websites, eNewsletters, social media, and expos.
Each of our well-established publications are an essential resource guide, providing professionals, businesses and consumers with the latest information about premium products and services, as well as industry related news.